Oncology
Oncology treatment refers to the medical interventions and therapies used to diagnose, manage, and treat cancer. Our treatment goal is an individual oncology treatment plan. It is developed by a multidisciplinary team of oncology specialists based on various factors, including the type and stage of cancer, the patient's overall health, medical history, and treatment preferences.
The goal of the individual treatment plan is to provide the best possible outcome while considering the patient's quality of life and well-being.



Rehabilitation
The Pallas Clinic team has wide experience with chronic decease like Lyme, insomnia, chronic fatigue, arthritis, migraine, and allergy treatment approaches. Vitamin infusions and ozone therapy are explored as complementary treatments for these conditions.


1. Vitamin and Medication Infusions

They are considered to support overall health and potentially address nutritional deficiencies associated with chronic diseases.


2. Ozone Therapy

Ozone therapy can have antimicrobial properties, immune-stimulating effects, and anti-inflammatory benefits, which might be relevant for conditions like Lyme disease, arthritis, or allergies. It's important to note that chronic diseases like Lyme disease, arthritis, and allergies are complex conditions that often require a comprehensive approach to management.
This may involve conventional medical treatments, lifestyle modifications, physical therapy, medication, or other therapies depending on the specific condition and individual needs.
Consulting with our healthcare professional who specializes in the treatment of these conditions will provide you with the most appropriate guidance and treatment options.


Ozone therapy
Ozone therapy has been used in medicine since World War I, and research in both in vivo and in vitro studies has shown that it has a number of health-promoting effects, including modulating the immune system, improving circulation, killing microorganisms, including bacteria and viruses, and improving oxygen supply and consumption. improvement.
Ozone autohemotherapy is also used for the recovery of the body. It removes chronic fatigue syndrome, restores working capacity and sleep, improves memory and ability to concentrate.
About us
Pallas Clinic is an integrative and preventive medical clinic specializing in providing a comprehensive and personalized approach to cancer treatment.

Pallas Clinic offers a range of complementary therapies to help patients manage symptoms such as pain, fatigue, and anxiety, and to improve their overall quality of life. Our Clinic's healthcare professionals include immunologists, oncologists, nutritionists, and therapists, who work together to develop a treatment plan tailored to the individual needs of each patient.

Pallas Clinic is already today part of the future in cancer treatment!
Pallas Clinic - We Care!


Pallas Clinic provides a warm and welcoming environment, with staff who are friendly, caring and understanding of patients' needs.Each patient at the moment of entering our facilities not only should feel comfortable and relaxed but also will be treated with respect and empathy.
Personalized care
Patients should know that their treatment is tailored to their individual needs, with treatment plans that take into account their medical history, lifestyle, and personal preferences.
Clear communication
We provide clear and open communication with patients, explaining procedures, treatments, and potential risks and benefits in language that is easy to understand
Accessible location
Our clinic is located at the Baltic seaside, with clean and fresh air, ample parking and public transportation options.
Supportive services
Our clinic offers a range of supportive services, such as counselling, nutrition advice, and other additional therapies to help patients manage their symptoms and improve their overall quality of life.
To achieve better results we provide comprehensive and personalized care, with a focus not only on the physical but also on the emotional needs of patients.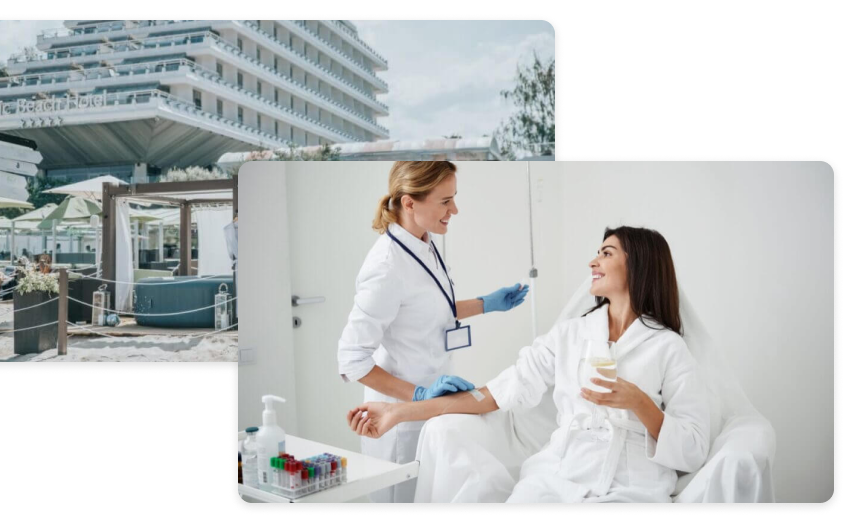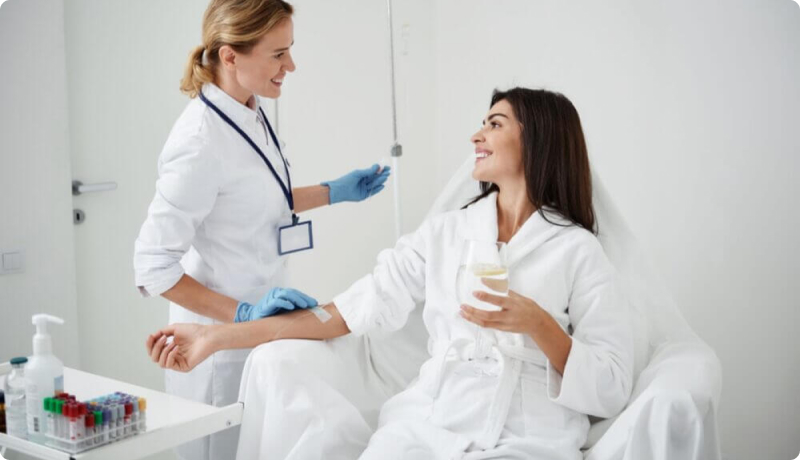 For health and a high quality of life
Our team includes integrative and conventional health care professionals. Our goal is to find a suitable program for each client, paying attention to the cause of the problem, eliminating the symptoms caused by it. Everyone can benefit from personalized infusions.
If you are an office worker burdened with work and tension, a very drained and tired parent or you just partied at the weekend, intravenous vitamin therapy will allow you to recover faster so that you can feel better again.
Pallas Clinic is an expanded approach in integrative medicine with one purpose - providing safe, effective and harmless cancer treatments, ensuring high quality medical care in a peaceful and relaxing environment. We offer a peaceful and relaxing environment, ensuring a high-quality medical atmosphere and comfort for our patients in a beautiful seaside location in Jurmala, Latvia with most experienced doctors in Integrative medicine. The Pallas Clinic is located in a quiet and pine-covered resort town Jurmala in Latvia on the coast of the Baltic Sea. Property is only a short walk away from the beach.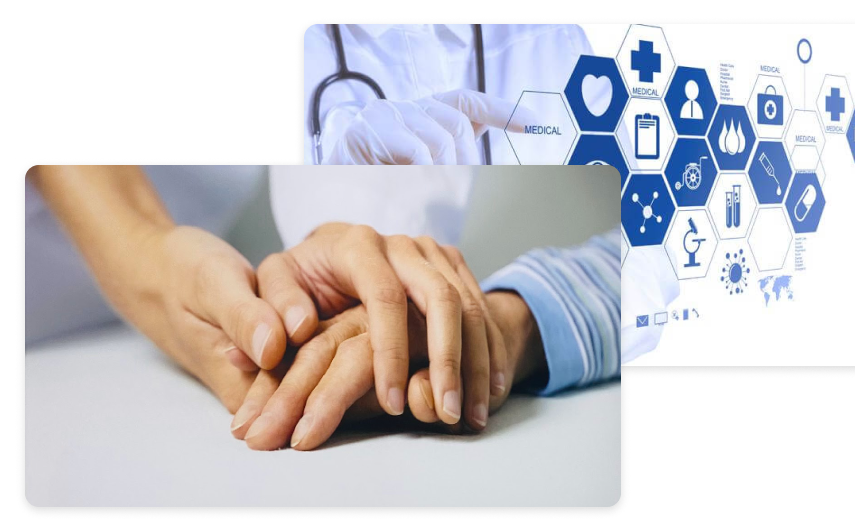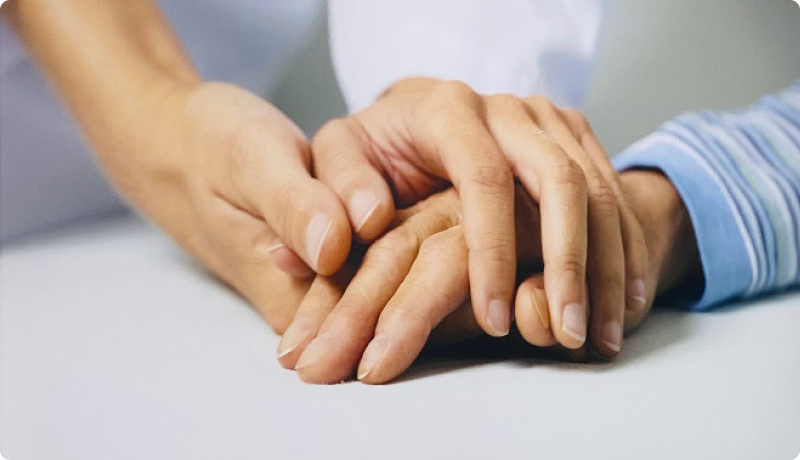 The highest level of patient care
Aspects of physical health can be viewed as a balance of all the body's biochemical reactions. An organism is a unified system, similar to a factory - it continuously produces the elements necessary for maintaining its life: proteins, energy, cells, tissues, organs.
Intravenous therapy is the most effective delivery system with high bioavailability for substances that are often not absorbed in the digestive system. This therapy enters the bloodstream immediately, so it is a way in which your body is provided with vitamins, minerals and other necessary natural substances in a safe, effective and fast way.
Cancer treatment nowadays in general
Cancer treatment is improving, saving lives and extending survival for many people. Depending on various factors, treatment options may include surgery, radiation, immunotherapy, chemotherapy, hormone therapy, targeted therapy, or local therapy, among others. These treatments might be used alone or in combination.
Clinical trials evaluate the benefits of new therapies and broaden the options available to patients.
The landscape of medicine in cancer treatments is changing. Part of this progress is concept of Integrative medicine. This is more holistic and individualized approach to healing & healthcare incorporates a patient's mind, spirituality, and sense of community into the healing process. Our clinic is example of successful implementation of Integrative medicine, and potential barriers to its expansion.
Our aim is to give High-Quality health care to patients with focus on whole being not only on the primary «disease»
Our medical team
Say hello to our medical team, each one a master in the field of natural and traditional health care. Our team consists only of professionals and operates with a single goal - to find an individual solution to fill the gap between symptom treatment and disease prevention.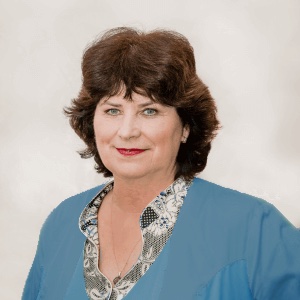 Dr. Inta Jaunalksne
Oncologist / immunologist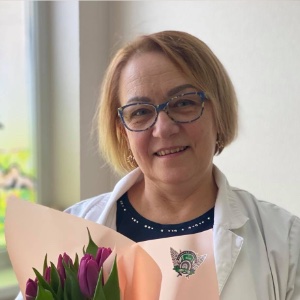 Dr. Ilze Strēle
Family doctor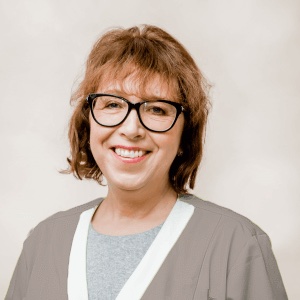 Dr. Guna Proboka
Oncologists / immunologists
Reviews
Reviews from our patients from all over the world
View all
News
Stay informed by following our news and health articles.
View all
Contacts
Feel free to contact us to make an appointment or ask any questions at any time.
We are here to help
Pallas Clinic is a network of multidisciplinary medical clinics offering a wide range of outpatient healthcare products and services.
After completing your consultation booking via the contact form, a patient care manager will contact you to complete the booking.
We will be glad to receive your feedback about your stay with us - Leave a review here